Interview
3 reasons to show that you're motivated during a job interview
There are many reasons why you should show that you're motivated during a job interview. We take a look at main reason why you should be motivated.
As everyone knows, job interviews do not last the same. The one thing they all have in common is a variable: they're your chance to show you're the right person at the right time. To do this you only have few minutes.
The interviewer has enough experience to see right away if you're not motivated. This is the main reason why you should make sure to show that you really want that position you're applying for. But there are others too. We take a look at  the best three.
Because the person who interviewed right before you may have shown great passion
Someone who came in before you may have already made an excellent impression on the employer. If you want to change his or her mind and give yourself a real chance, you must show not only passion but also intense determination towards the duties that you'll be taking on.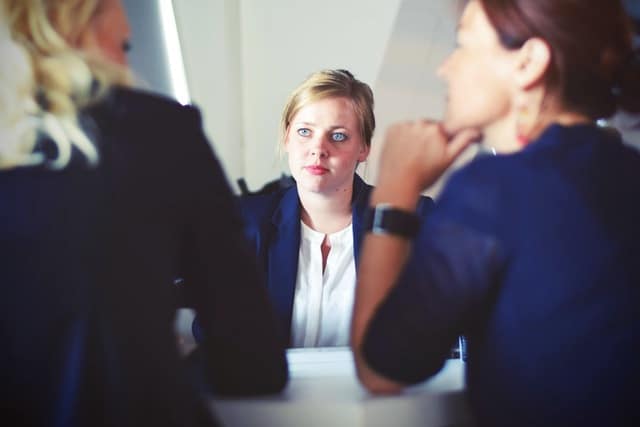 2. Because otherwise you'll just be one among many
Do you want to avoid having them forget your name as soon as you leave the room? Try to choose your words carefully when you speak, emphasising what you're saying and using a polite and proactive tone. And don't forget to highlight your strengths while talking about yourself and your employment history.
3. If you don't care enough to fight for the position, then why do you deserve it?
Companies don't have time to waste and they can tell right away when the person they're interviewing isn't exactly clear on why he or she is there. They're looking for someone who shares their values because it's with that person that they'll be sharing a part of their success. So, prove your worth and show that your interest in that position is real.