News
Smart Intuition Technology™: a faster solution for finding a job
Why should you choose Jobrapido's Smart Intuition Technology™? Because it offers a complete set of results when looking for a job.
Smart Intuition Technology aims to revolutionize the way people look for and find job.
But how does it work?
Thanks to Smart Intuition Technology™, Jobrapido provides users with the most complete series of job offers, perfectly aligned with their skills and needs. This has been made possible by developing a taxonomy under which skills and tasks are encoded and organized, and the education and training level and seniority related to each role determined; these are then directly connected to the job search performed by the users.
In this way we can guarantee that for each search we have the most complete set of results, without having to change the user's habits.
But how can the search process be accelerated?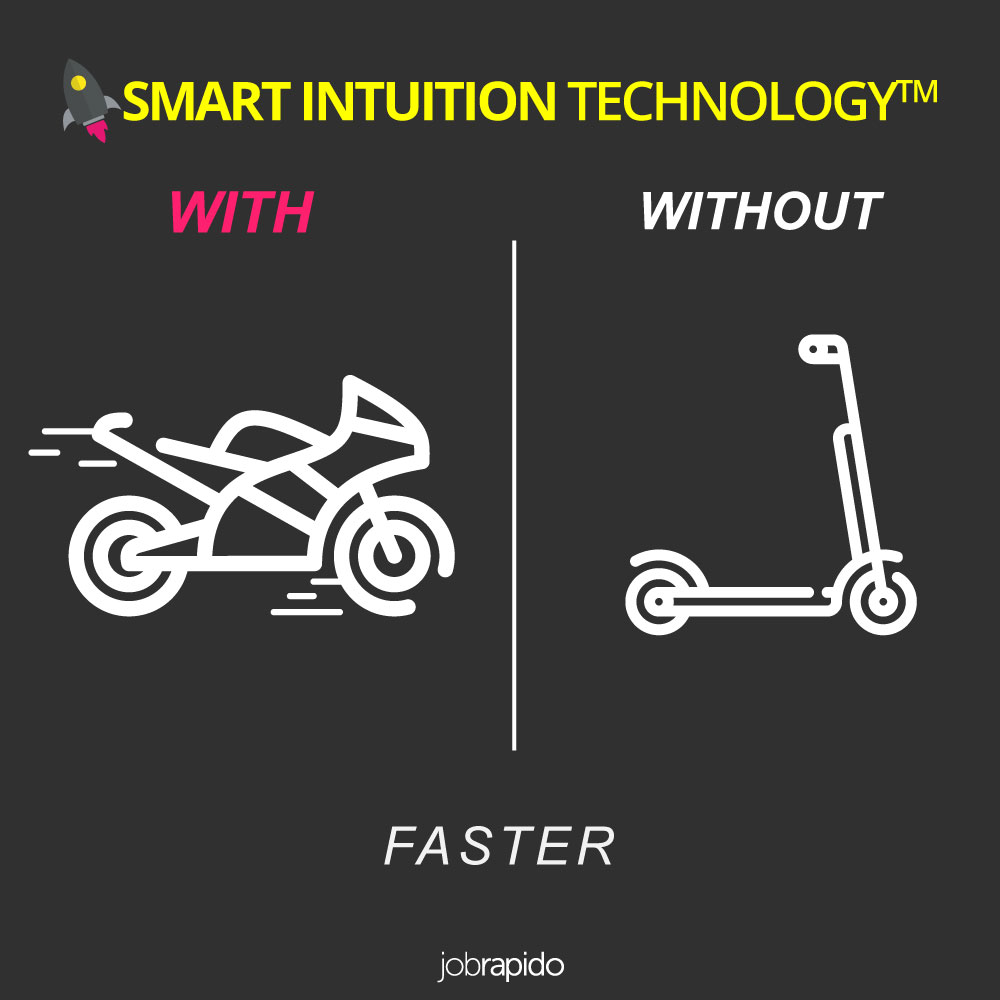 As Jean-Pierre Rabbath points out: "An every-day example of Taxonomy is the way books are organized in a bookstore. First, at the highest level you have the fiction and non-fiction categories. Under the fiction category, you have genres such as legend, comics, sci-fi, mystery and many other genres. Under the non-fiction category, you typically find biography, memoir, reference, textbook and other similar genres. Within each of these genres, books then belong to a subgenre. For example, under sci-fi, there is alien invasion, post-apocalyptic, alternative universe, etc. This Taxonomy classification makes it easy for customers to walk in a bookstore and find what they are looking for more easily."
Find out more about what Jobrapido has to offer and the unique advantages of Smart Intuition Technology™.