News
Smart Intuition Technology™: a simpler way to find a job
The future of job recruitment according to Jobrapido
Searching for a job is like finding yourself within a complex labyrinth and if the platform you decide to use isn't performing enough you risk losing time, resources and opportunities.
During this phase, time is of extreme importance, because it determines the quality of your research and the final results. Smart Intuition Technology™ is the technology developed by Jobrapido that helps you with finding the job you are looking for in a faster and simpler way by putting you in touch with companies looking for applicants like you.
Why does this technology make things simpler and easier? Because all those millions of jobs collected on our platform are organized on a taxonomic basis, overcoming any type of traditional limitation, by providing a complete set of job offers coherent with your skills and needs.
Thanks to Smart Intuition Technology™ your journey will become intuitive, fast and simple.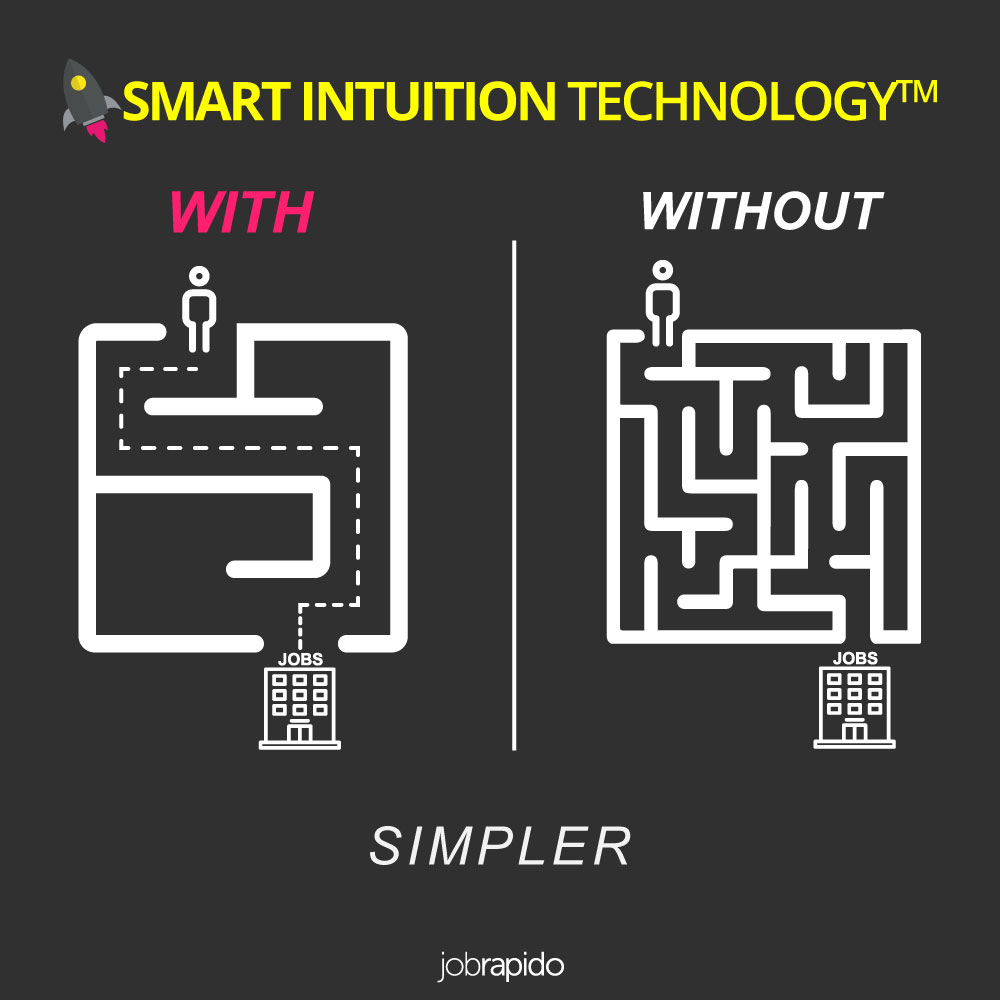 The only way to experiment the benefits of Jobrapido's technology is to use our job search section! Even though there is a sophisticated and innovative engine behind it, you will not have to change the way you perform your job research. Enjoy your journey and we will take care of the way you get to your destination. We wish you a good job hunting!