News
Smart Intuition Technology™: a tailor-made solution
Learn why Smart Intuition Technology™ gives an added value to your job searching.
Jobrapido's Smart Intuition Technology™ is not just about having more opportunities or finding a job faster, it is also about having a tailor-made solution. If most digital job recruitment platforms use keyword recognition, known also as Keyword Matching, our personalized solution based on taxonomy overcomes any search limitations. Every search is "matched with the most exhaustive set of results with no need on the part of the user to change or modify their habits in any way. We will take care of the hardest part."
The tailor-made approach will guarantee the satisfaction of your job searching requirements, by including a wide range of elements such as skills, tasks, education and seniority related to each job and then linking them with searches made by users.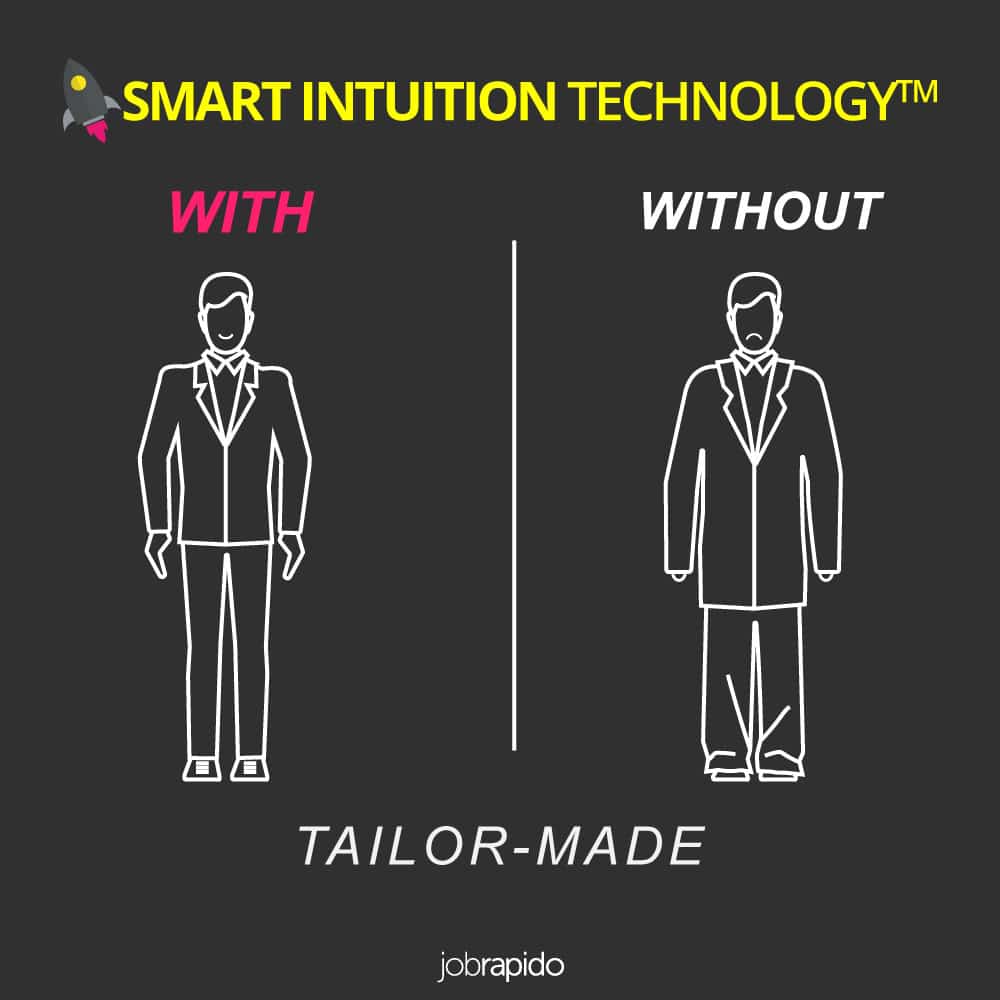 Smart Intuition Technology™ fulfills all of your job searching expectations thanks to a tailor-made approach.
Our main goal is to provide an innovative and unique service to all users, customizing the job search experience. In order to assure the best possible quality, we carried out a test with the support of an American company, that took place in Italy, in the UK and the Netherlands. "In each country, the testers selected real user-made job searches and picked the top 15 results obtained for each search and compared Jobrapido and its Smart Intuition Technology™ with other digital platforms on the market. The test results proved us right. The users were far more satisfied with the search results they got with Smart Intuition Technology™."
If you want to get familiar with the fascinating philosophy that lies behind the Smart Intuition Technology™ enjoy more of our articles.