Career Paths
Working at an Airport: A Guide to The Jobs on Offer and How to Get Them
Would you love to work at an airport? We take a look at the sort of jobs on offer and how to secure them.
Airports are buzzing hubs of national and international travel and are some of the biggest employers regionally in the UK. The UK's largest airport Heathrow has over 100,000 people employed directly within the airport itself and provides indirect employment for another 150,000 people in the local area and in other areas of the UK.
With other sizeable airports across the UK it's clear that there are lots of opportunities to work at airports in the UK, in a wide range of roles.
Types Of Jobs Available At Airports
With tens of thousands of people employed at some of the biggest airports in the UK, there are a wide range of jobs available at airports. As well as those directly involved in the operations of the flights and airport in general, there are a myriad of support roles too. Examples of jobs at an airport include:
Air Traffic Control
Ground Operations
Airport Security
Gate Personnel
Ticket Personnel
Baggage Handlers
Engineering and Maintenance
Airport Security
Catering
Retail
Some of these jobs may require degrees and specialist qualifications (engineering for example) whereas others may not require any qualifications at all (junior retail positions). Whilst many jobs may be offered directly by the airport themselves, many may also be outsourced or be offered by third-party companies.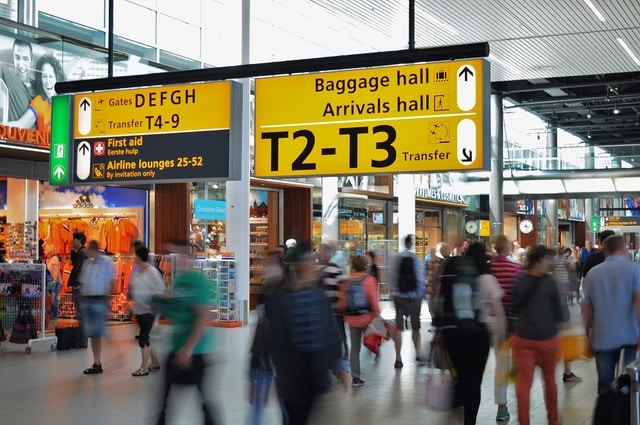 For example, ground operations staff and baggage handlers may be directly employed by the airport whereas airport security and catering staff may be outsourced to third party of agency employers. As you would expect, retail staff at the major retail chains at the airport are employed directly by the companies in question.
How To Get a Job At An Airport
1. Decide what sort of job that you want
As you can see there are a whole range of jobs available at an airport. If you want to work at an airport then it is clear that you need to decide what sort of job you want out of the many that are available. Do some research on the internet about what the different sorts of jobs consist of and make a shortlist of the types of jobs you want to apply for.
2. Do you have the right sort of experience and qualifications?
Next you need to undertake a skills audit. Look at the jobs you are looking to apply for and then cross reference these with your own. Do they match? You may find that there are areas of your skillset that you need to improve before applying for these roles.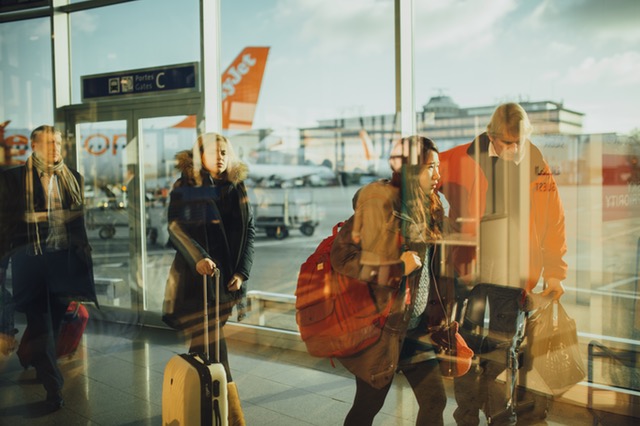 3. Find out how these types of jobs are recruited and apply
Finally, it's now time to apply for your chosen airport roles. This may not be quite as straightforward as you think thanks to the various employers involved. Therefore you need to do your research and this may involve:
Looking on Jobrapido for the type of jobs you want at the particular airport you want
Looking on the airport's website itself for job opportunities or for information as to where they recruit
Emailing the airport's (or outsourced company's) HR department to enquire about jobs at the airport and what recruitment channels they use
Follow our advice and getting that dream job at an airport should be that little bit easier